The Mazda Miata is a very popular car to stripe.  A striped Miata bears a slight resemblance to a Shelby Cobra. Cobra owners will not appreciate this but it is true.
The most popular size stripe for the Miata is an 8″ stripe but a 6″ stripe kit is also popular.  Pinstripes can be added to increase the width.  Because the car is not long, a 30 foot kit is normally all you need to go down both bumpers.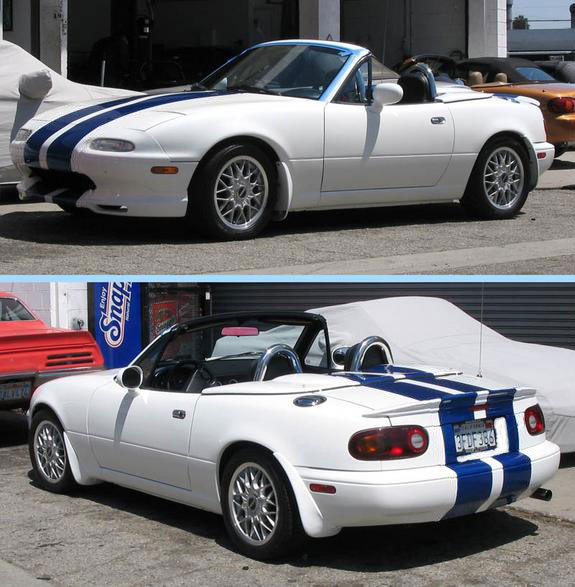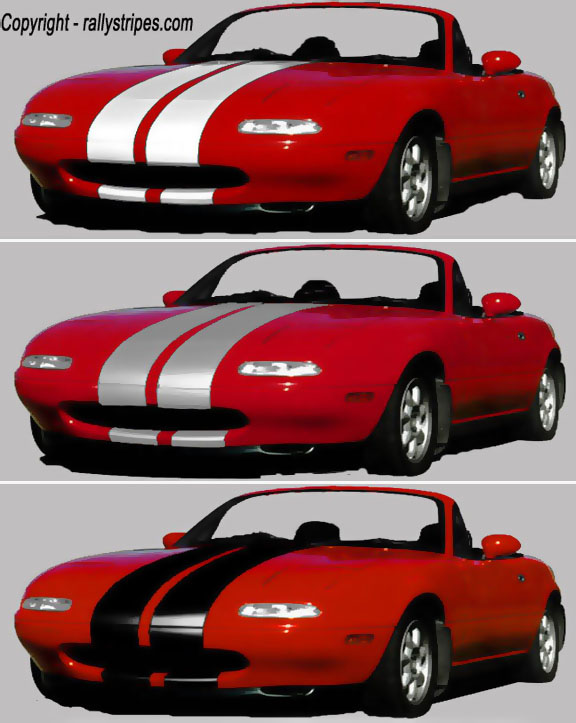 Lastly, some owners prefer a single 12″ stripe with pinstripes.